TSE Water Supply Services
Irrigation water or TSE water is of great importance as it is used for irrigation purposes. Further TSE water is mainly used for watering plants and crops. We provide TSE or irrigation water for gardens and landscaping work as well. In a country like UAE, where rains are not frequent, plants and crops need irrigation water for their survival. We also have special tanker trucks for TSE water supply services. Moreover, Our professional team works efficiently to accomplish this task. TSE water is provided in different capacitates to all parts of Dubai.
Irrigation Water Tanker Services in Dubai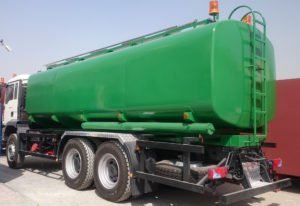 We provide TSE water or irrigation water Tanker services in Dubai. Further, we use 1500 Gallons, 5000 Gallons, 10000 Gallons and 15000 Gallons tankers for TSE/ Irrigation water delivery. Mostly different companies use TSE water according to their needs for landscaping, construction sites etc. Which can be offered for short and long-term requirements. We also have a team of professional drivers for TSE water delivery. Further, we use TSE water for plants and crop irrigation. Moreover, companies also use it for compaction purposes. Our tankers are also equipped with sprinklers for watering plants and land. Irrigation water is the best alternative to fulfill water requirements in Dubai and all over UAE.
TSE Water Tanker
We have a special fleet of green trucks and a team of professional people for TSE water delivery. We supply and deliver TSE Water Tankers to different sites all over Dubai in various ranges/capacities of 15000 Gallons, 10000 Gallons, 5000 Gallons, and 1000 Gallons. In Dubai, TSE water tankers are used to supply gardens, Construction Sites and Landscaping. We also provide certificates with each delivery to confirm that our water meets the required standard. We are partnered with DUBAL as the main source of water where it is transported in large quantities to various destinations. Further, we provide irrigation water round the clock in all of Dubai. You can avail our services just by giving us a phone call.